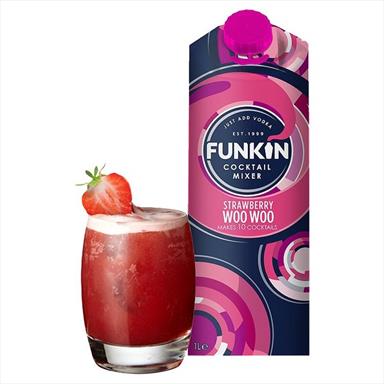 FUNKIN STRAWBERRY WOO WOO MIXER 6 X 1LTR
Pack Size: 6 X 1LTR
Our Funkin Woo Woo Cocktail Mixer is a modern favourite thanks to a combination of peaches, strawberries, sicilian lemons and cranberry juice that is best served with vodka.
This refreshing strawberry based cocktail mixer will be sure to conjure up memories of beach parties and sun tans, a perfect way to add a little taste of summer.
Using all natural ingredients, Funkin Strawberry Woo Woo Mixer provides a consistent solution for serving this modern favourite.
Simply add alcohol, shake and strain over ice.
6 X 1LTR