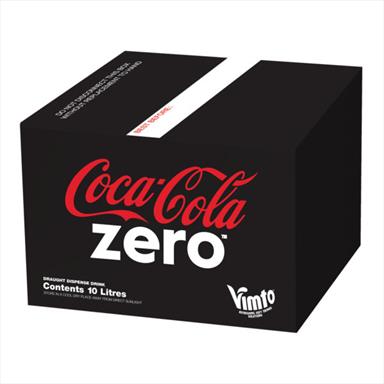 COKE ZERO 7LTR
Pack Size: 7LTR
Zero Sugar Coca Cola Bag in Box Post Mix Syrup 7L
Suitable for Vegans Suitable for Vegetarians. Contains a Source of Phenylalanine.
Best served chilled.
Coca-Cola Zero Sugar is the perfect drink for people who want all the taste of Coca?Cola, without the sugar or calories. Coca-Cola Zero Sugar is a sugar free, low calorie soft drink with the great taste of original Coca-Cola. Zero sugar Zero Calories Contains vegetable extracts and sweeteners Gluten-free, dairy-free and nut-free Serve ice cold for maximum refreshment. Keep one cold in the fridge Please recycle.
7ltr