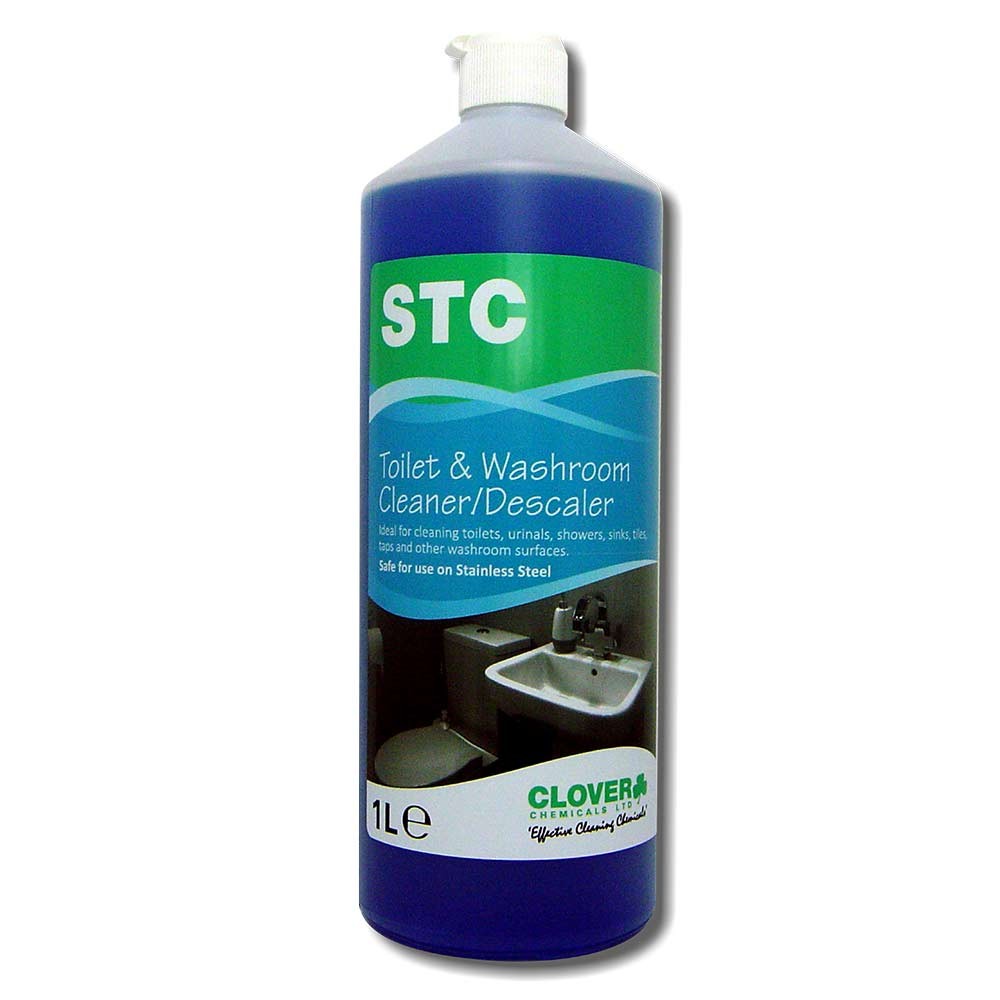 STC (TOILET CLEANER) (12 X 1LTR)
Bactericidal toilet and washroom cleaner. STC is used neat for descaling toilets and urinals or as a diluted solution for general washroom cleaning.
The thick blue liquid contains safe sulphamic and citric acids to dissolve limescale and organics and remove grease, body oils and scum from surfaces.