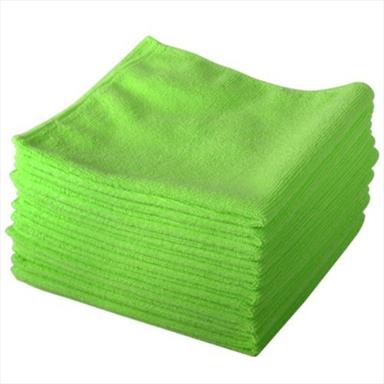 GREEN MICROFIBRE CLOTHS 10PK
Pack Size: 10PK
PROFESSIONAL GRADE MICROFIBRE: Dense fibres with micro-pockets pick up dirt and hold onto it, leaving surfaces clean, lint-free without scratching! 40x more cleaning surface than cotton cleaning cloths!
SUPER-ABSORBENT: Each microfibre cloth can absorb up to 5x its weight in liquid for fast clean-ups, and leaves surfaces streak-free!
POSITIVELY CHARGED: Attracts dust and dirt even without cleaners or sprays!
DURABLE AND STRONG: Sewn with strong overlock stitch on hems, and each cleaning cloth still performs after 100's of washings!